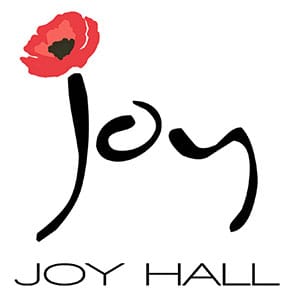 Artist and illustrator Joy Hall has an art style that speaks to the heart of America.  Offering an array of collections, her art is direct, eye-catching and accessible, connecting with consumers from all walks of life.
A Texan by birth, Joy spent her early years growing up in Cuba.  As a child, a simple set of markers from her father set her on a creative path. As an adult, she rekindled her creative spirit at the Art Institute of Atlanta. After nine successful years in advertising and marketing, Joy decided to turn her attention to the art licensing industry.
Specializing in creating designs for the gift, stationery and home decor markets, Joy's art can be found on a wide variety of licensed goods including dinnerware, calendars, garden flags, fabric and greeting cards. Flagship licensing partners include Certified International, LANG, and Springs Creative.
Creating artwork to share with others has always been Joy's dream.  "My goal as an artist is to produce work that is on trend while remaining authentic to my style," explains Joy.
Designing from her studio in the suburbs of Philadelphia, Joy draws inspiration from both the beautiful countryside and the energy of the city.
To learn more about Joy Hall, go to joyhalldesignstudio.com or visit
Facebook: JoyHallDesigns                   Pinterest:  joyhall